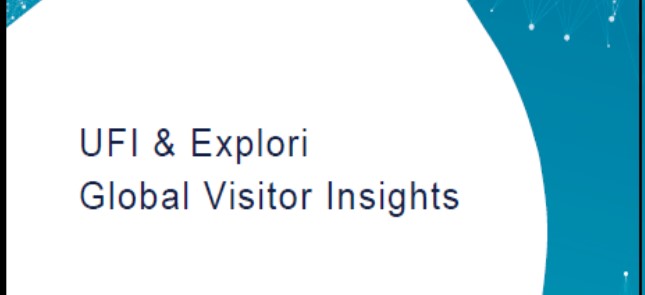 The purpose of this report is to provide organisers with insight into the perceptions of tradeshow visitors across all major exhibition markets. Insight of this kind is essential to help organisers properly understand their visitors – their behaviours, their level of loyalty and advocacy, their needs – and, the extent to which these needs are being met by the industry.
Exciting survey results have been published recently by UFI & Explori (UK) titled 'Global Visitor Insights'.
The survey was dedicated mostly to better understand what visitors expect from exhibitions, and data based guidance on what organisers can and must do in different regional exhibition markets around the world to ensure their visitors are served well.
(CENTREX has a couple of years ago already conducted a similar comprehensive international visitor survey with remarkably educative results.)
This report was jointly researched and written and is supported by SISO; The Society of Independent Show Organizers (USA). The analysis is based on Explori's global database, consolidating visitor surveys from a sample of 920 events worldwide. It delivers key findings related to the visitor's behaviour, the levels of loyalty and advocacy of the industry, their needs and, the extent to which these needs are being met by the industry.
Exhibitions in the more developed exhibition markets tend to achieve higher satisfaction levels than those in less matured markets. Despite this, events in less matured markets benefit from a "return bonus" effect, with higher levels of loyalty than might be predicted by their ability to satisfy their visitors.
The research shows that there is also an inherent difference between what satisfied and dissatisfied visitors prioritise when providing feedback on events. Dissatisfied visitors tend not to focus on so called "hygiene factors" such as venue layout, signage or catering, but highlight far more fundamental problems as the cause of their lack of satisfaction. (more shall be made available soon at CENTREX website's 'members area')
Source: UFI -the Global association of the Exhibition Industry, www.ufi.org