at the website of Central East European Exhibition Organisers' Club
whose name is CENTREX Union.
CENTREX members are the main fair organisers in the region, they represent transparent, reliable, audited, internationally accepted 'FAIR FAIRS'.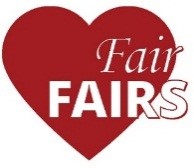 In 2019 altogether 253 audited trade fairs and exhibitions were organized in 5 countries, by 19 trade fair organisers hosting 2.2 million visitors and 37,000 exhibitors used nearly 1.4 million sq.m. exhibition space to attract the attention of these visitors.
Beyond establishing and promoting audited exhibition statistics CENTREX and its members are deeply committed to enhancing the acceptance of exhibitions among business committee and society mainly in the region.
Have a successful and exciting browsing and we are open to your feedback!